A Home Away
From Home

Our mission
To make every
resident comfortable
and at peace.

Our motto
To provide superb
services to both our residents
and their families.

Our goal
To make everyone
feel like they
are at home.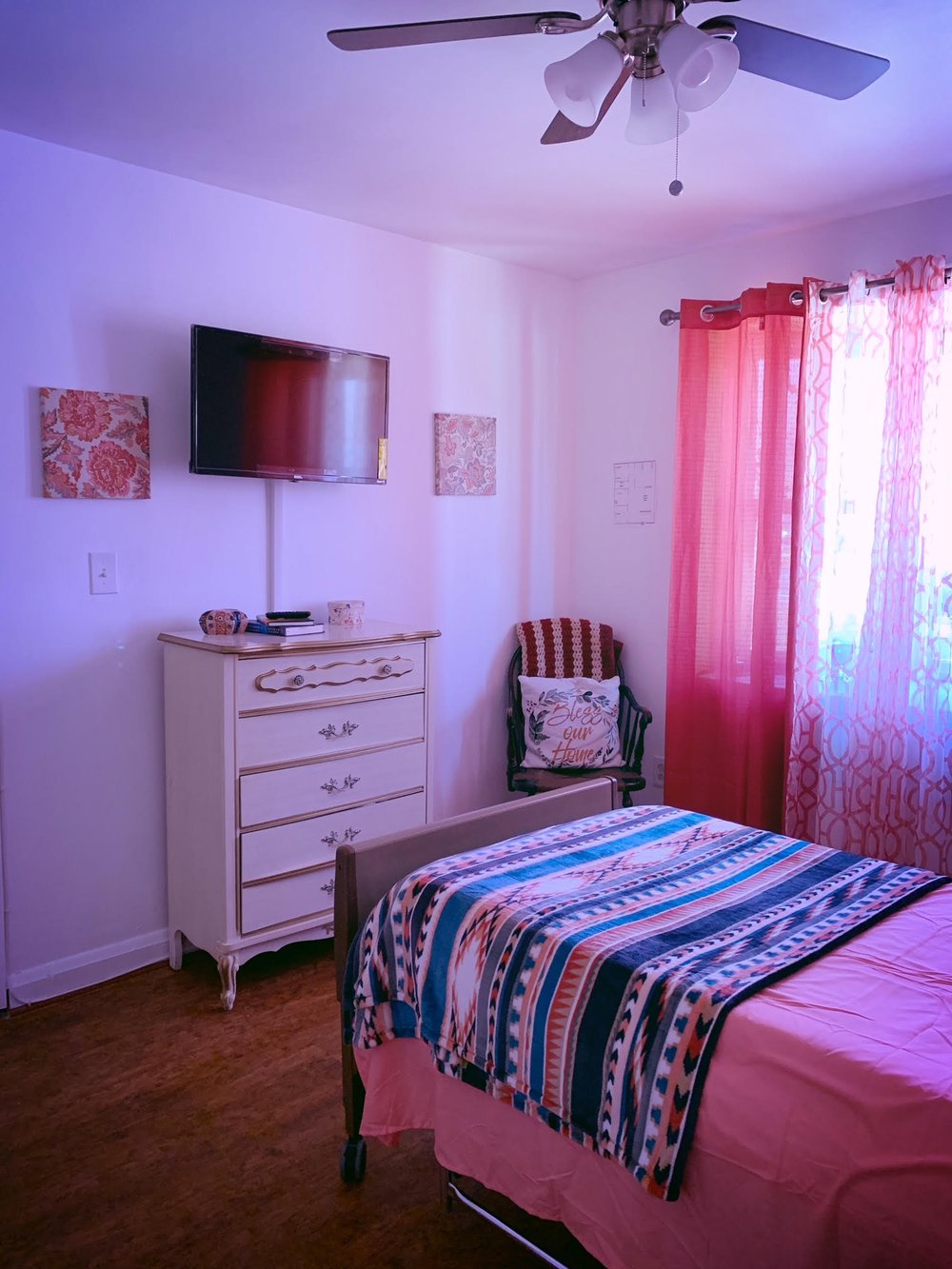 Learn more about what we do


Check out our services
* COVID Isolation Room (if needed)
* Three nutritional meals per day, snacks included
* Personal care, including dressing and bathing
* Medication administration by certified medication technician
* Housekeeping and laundry
* 24-hour care
* Physical, social, and spiritual activities
* A safe and secure home environment
* Qualified/certified staff
* On-call RN

Our caregivers are educated in assisting with medication management, engaging our residents with activities, and working closely with outside healthcare professionals.